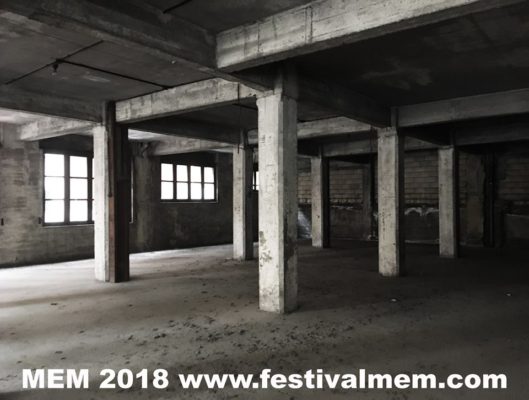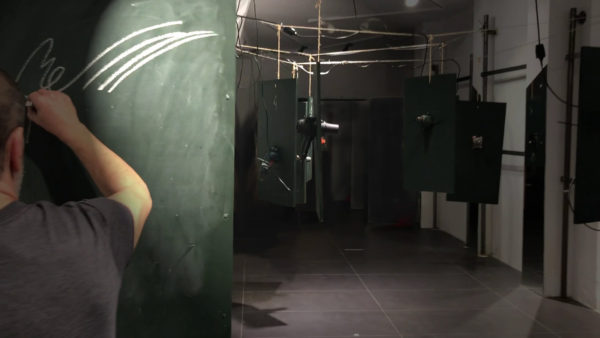 In this installation, the visitor writes with chalk on a blackboard that by turns interacts with eight holes embedded in some wooden boards. The writing , which differs from one individual to another produces a different noise in the drills composing various versions both in the graphics of the blackboard and in the noise. History, therefore is always associated with the noise of the official version and the silence of those who never appear on those pages.
On a technical level, the sound of writing with chalk is captured and analysed by a computer (Raspberry) with Pure Data software. The frequencies produced in the writing activate eight holes through electronic components (Arduino and Relays) connected to the computer.
Ficha Técnica
Instalación Interactiva:
Pizarra sensible al trazo de la tiza.
Ordenador con Pure Data.
Arduino y 8 salidas de potencia.
8 Taladros incrustados en paneles de Madera.